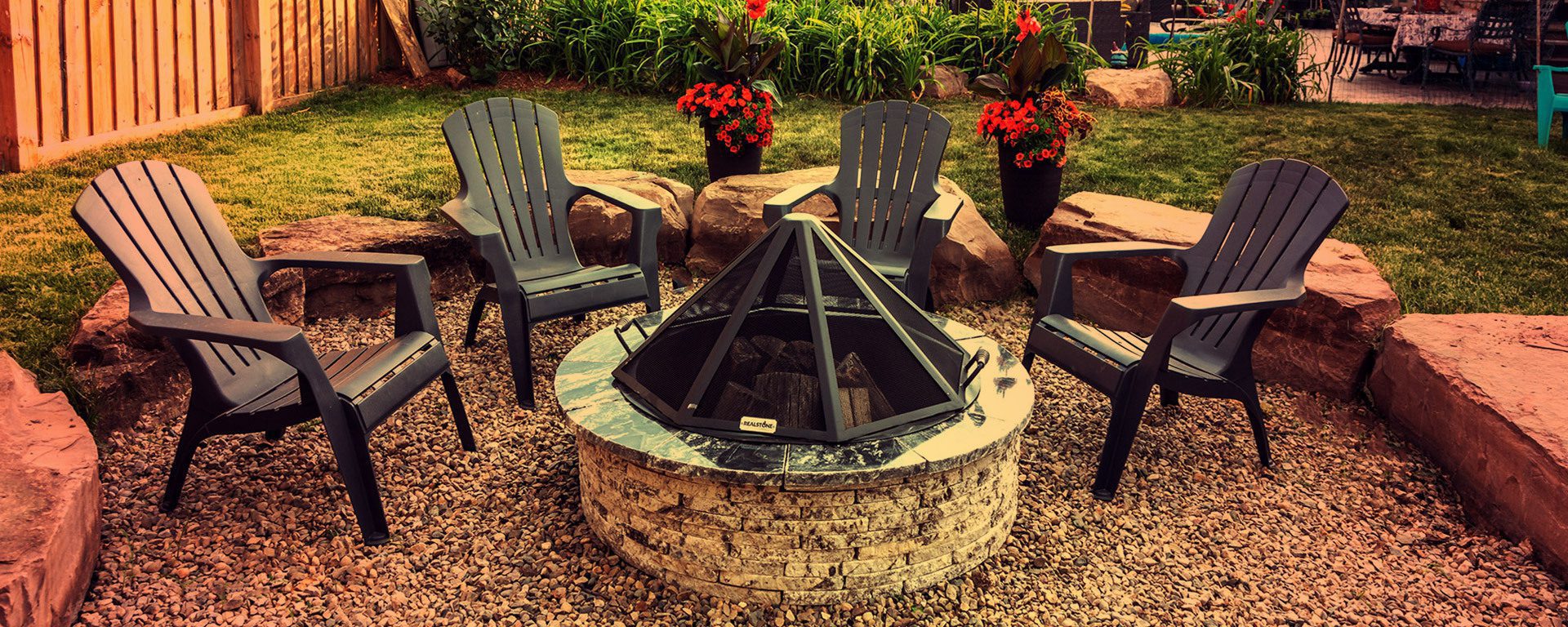 How to Build Your Granite Fire Pit
Building a granite fire pit or fire pit table is really easy. Although you can use mortar, glue, or cement to secure the solid granite pieces together, you can simply 'dry-stack' these pieces on top of each other. What does this mean? Dry-stacking means that you don't need any adhesive!
All you do is stack the granite fire pit stones in brick-formation by staggering the joints. The weight of the granite will keep your fire feature in place. Plus, you can move your fire feature from one location to another.
So, say you plan to move to another part of town. Well, you can bring your Realstone pit to your new home. Or, say you redesign your backyard landscaping. Well, you can easily dismantle and relocate your fire pit or fire table to another spot in the backyard. Dry-stacking, really, is the way to go!
When building your DIY fire pit or table, follow the step-by-step instructions and videos. If you still have questions, give us a call. We are happy to help you get your fire feature assembled so you can start relaxing by the fire as soon as possible.