How to Build Your Wood Fire Pit
Before you get started, select a desirable and safe location for your firepit away from buildings, tree branches, and/or a wooden gazebo or pergola and then proceed with the following steps.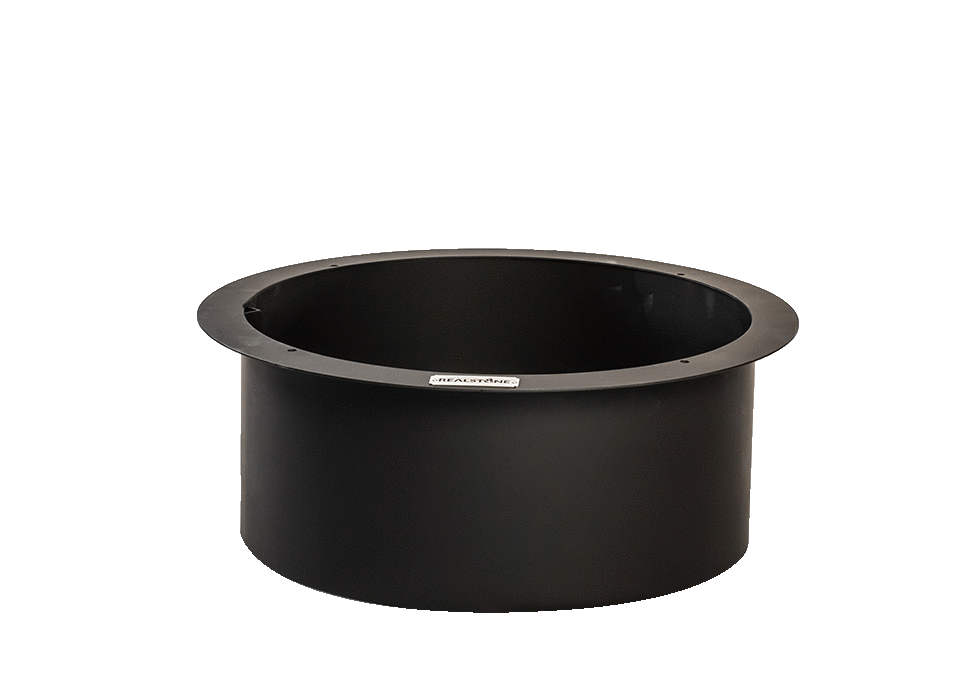 Wash granite pieces with water and a nylon brush. If you didn't purchase top caps, select and set aside the most desirable pieces for the top row of your firepit.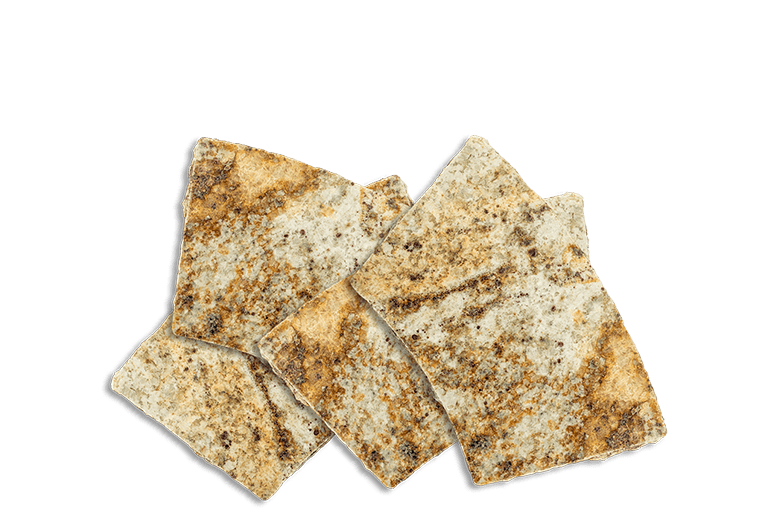 Mark the circumference of your firepit with landscaping spray paint or a garden hose.
Remove sod and stones. Dig a 3" deep hole and make the ground level.
Fill the firepit hole with A-gravel, tamp down, and level the base.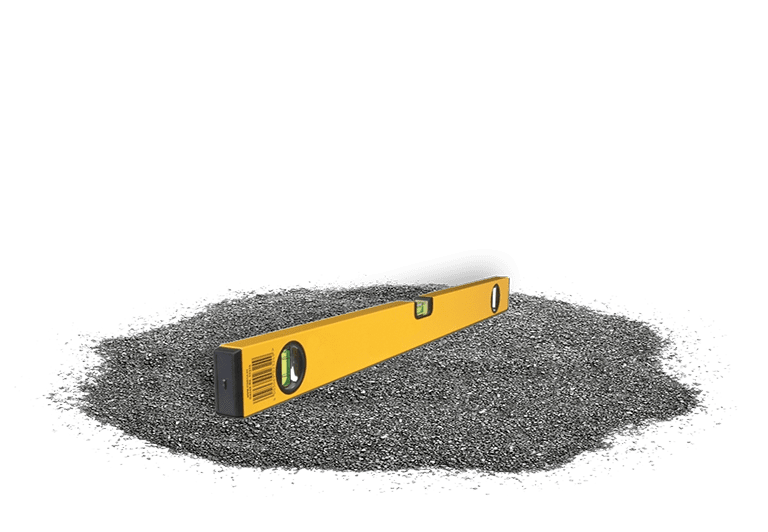 Place the steel insert, if you purchased one, flange side up, centered on the gravel base.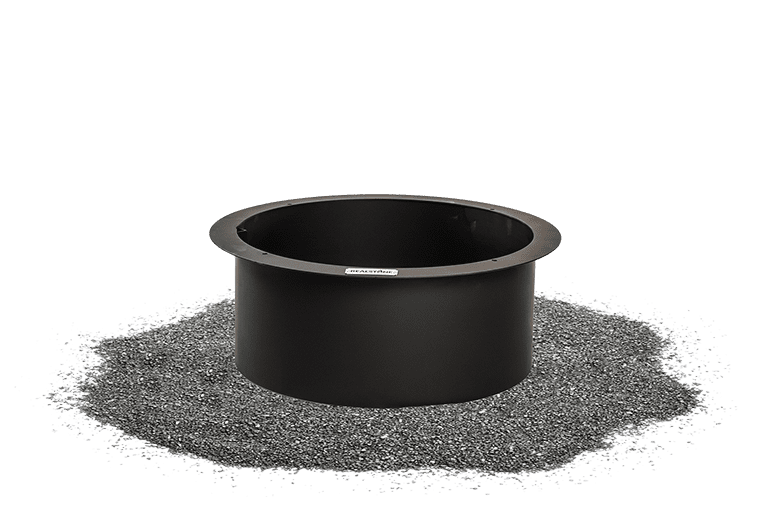 Lay the first row of granite pieces around the insert.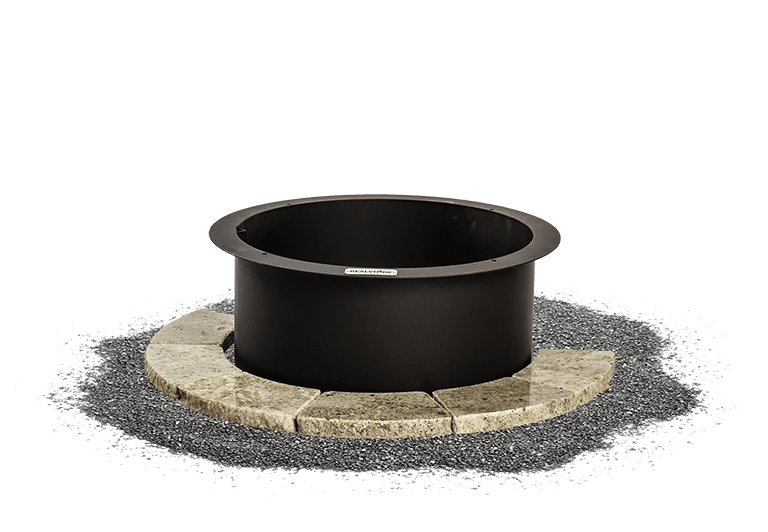 Stack the remaining pieces by staggering the joints. If you didn't buy an insert, or want greater stability, add high-heat adhesive between the rows. Follow the manufacture's drying time.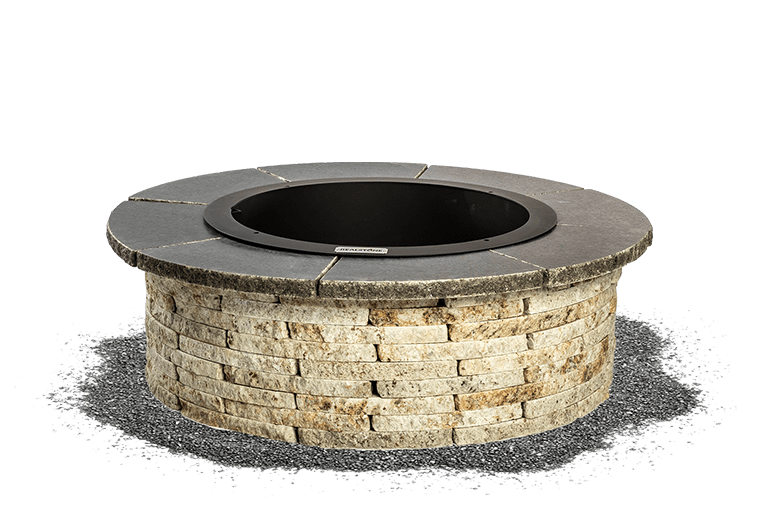 Enjoy! You are, now, ready to light a fire and make some marshmallow memories with your family and friends.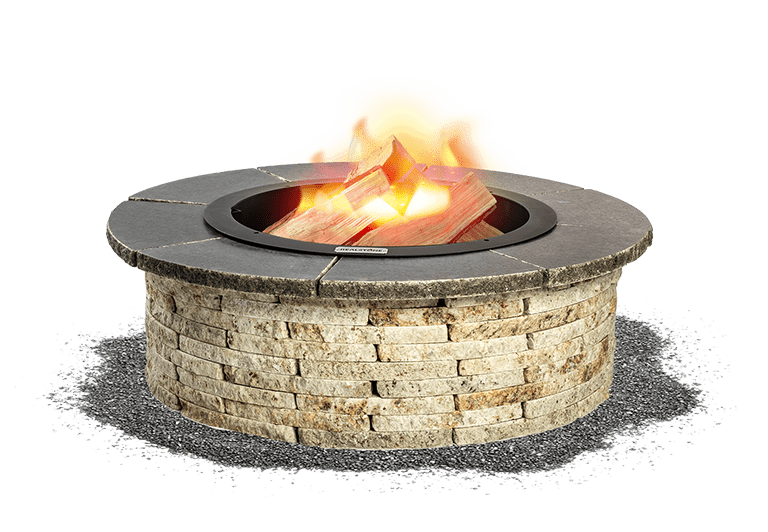 Shapes & Pieces per Row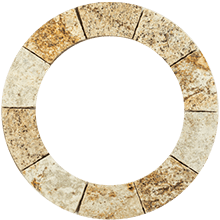 Round 35
10 pieces per row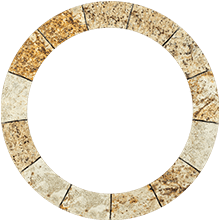 Round 48
13 pieces per row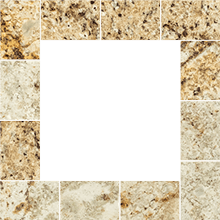 Square 35
12 pieces per row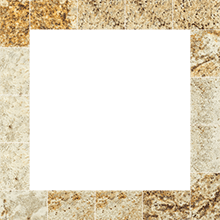 Square 45
16 pieces per row
Fire Pit Assembly