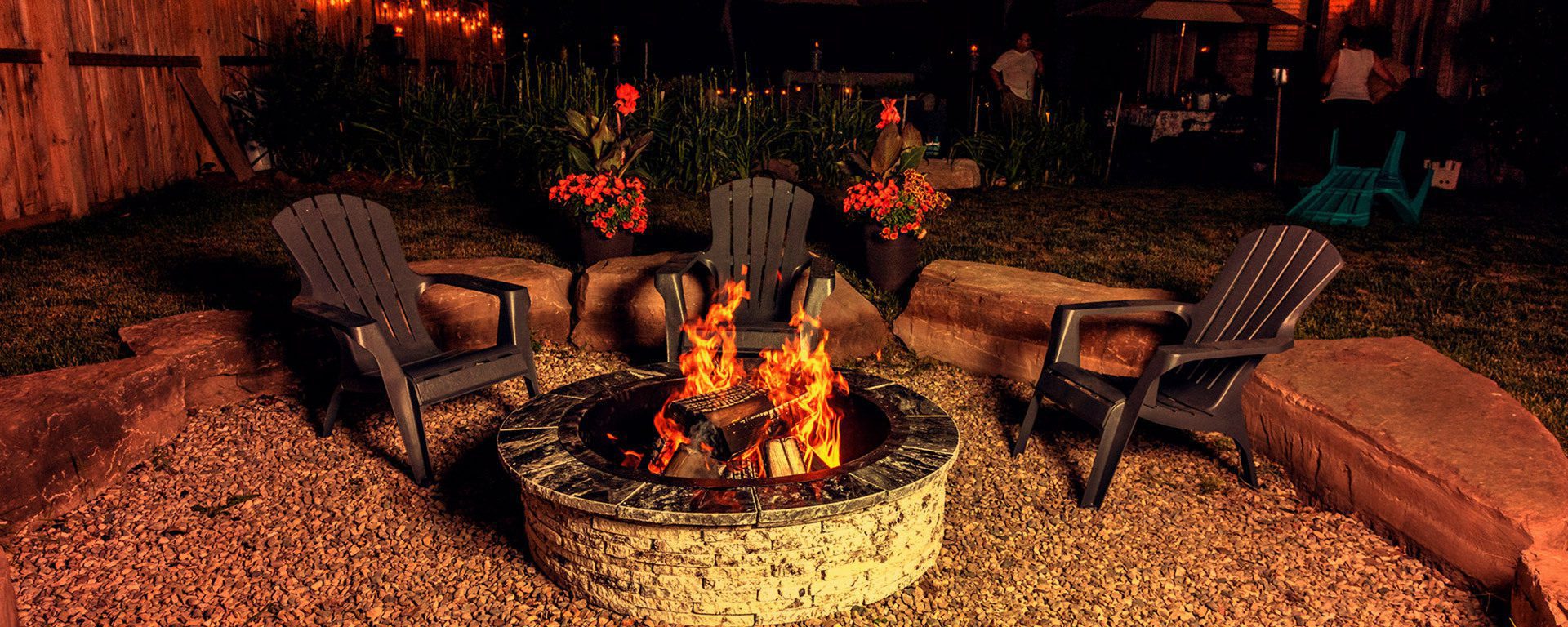 Policies
Warranty
Realstone will honour a replacement warranty with proof of purchase from the original owner of the unit. Please take into consideration that along with the initial purchase, Realstone supplied three extra pieces of granite to mitigate against the unlikely event that a piece would crack or break. Additionally, please note that the properties of natural stone make it challenging to match the colour when replacing pieces with a previously purchased unit.
Realstone uses Crystal Fire Plus Burners, which are UL and ULC listed. Realstone upholds its limited lifetime warranty on all stainless-steel burners stalled in a residential setting.
Return Policy
The Realstone team is dedicated to making our customers happy. If you are not completely satisfied with your purchase, please contact us within one week from the date you received it so we can address your concern promptly. In the event, you wish to return your fire pit or table, it must be unused. That is, you cannot have burned wood or lite natural gas or liquid propane in the unit. It must be in the condition you received it. As for the accessories and burner, they must be in their original packaging and undamaged.
If the fire pit or table must be returned, the customer bears complete responsibility of all associated costs in delivering or shipping the unit to Realstone.
Once Realstone receives your unit, a member of our team will inspect it. If the unit passes inspection, we will initiate a refund to your credit card (or original method of payment). You will receive the credit based on your card issuer's policies. Please note that a re-stocking fee of 25% will be deducted from your refund.
Fire pits or fire tables customized according to the specifications of a customer are not granted a return or refund.
Pickup & Loading Policy
As our customer, you are welcome to come to pick up your fire pit or table from the Realstone yard at a scheduled time. We will contact you by email or telephone to arrange a convenient time for pick-up. It is your responsibility to ensure that your vehicle is equipped to handle the load, which is on average 1000 lbs. A member of the Realstone team will assist you in loading your unit into your vehicle if it cannot be loaded by forklift. Please come with a tarp, padding, or blanket to protect your newly purchased unit during transport. If you are uncomfortable, for whatever reason, picking up your fire pit or table, Realstone can arrange that it be shipped to your home.
Shipping Policy
Once Realstone has fabricated your fire pit or fire table, we then prepare it for shipping. Orders are not shipped on weekends or holidays. If we are experiencing a high volume of orders, shipment may be delayed a few days. Please also allow additional days for transit.
Realstone ships units on pallets. Take into account how you will receive such a shipment. If you are purchasing a unit for commercial use and have a loading dock, please contact us by phone so we can arrange the appropriate shipping. If you are receiving the delivery at a residential address, this will require a truck with a lift-gate. The driver will unload your unit curbside. It is then your responsibility to move your fire pit or table into your garage, backyard, or storage area.
Privacy Policy
When you conduct business with Realstone Granite Firepits, you can be assured that your privacy is protected. Realstone respects your right to control the collection, use, and disclosure of your personal information. Realstone is obligated to protect your personal information by implementing security safeguards against risks such as unauthorized access, use, collection, disclosure, or disposal. Security measures have been integrated into the design, implementation, and day-to-day operating practices as part of our commitment to protect the personal information we hold.
You can visit all public areas of www.realstonegranitefirepits.com without providing any personal information. Realstone tracks only information based on your Internet Protocol address (IP). Information collected includes the date and time of a visit, the type of Internet browser used to access the site, the country of origin and the referring URL address, as well as the pages of our website accessed. This data is used to create statistics on our site usage and to help us develop www.realstonegranitefirepits.com. We only collect the personal information needed to understand your needs and to meet those needs; to detect and prevent fraudulent activity on our website; and to legally protect both our customers and Realstone.
Realstone will only use or disclose your personal information with your consent. We will only retain your information as long as necessary to fulfill identified purposes. We will not share your information with third parties for marketing purposes.
Information about spammers, potential hackers, and others conducting questionable behavior will be provided to appropriate law enforcement officers for possible prosecution. Spammers, hackers, and others conducting questionable behavior (such as those using site-ripping software and spambots) will also be banned from this website and reported to appropriate authorities, solely at the discretion of the website and server owner.
Realstone welcomes any questions or concerns about this Privacy Policy. If you have any such questions or concerns, please contact us.